Summer Flounder are here
The flounder bite has been pretty strong this summer. I have had good luck fishing in the inlets around Isle of Palms and Sullivan's island. I like to fish where structure and sandy bottom meet that has a good current flow flowing over it. With flounder being ambush predators I have found these are the areas that they tend to congregate. You can buy pre made flounder rigs in the store that have a...
MegaDock Billfishing Tournament
First off congratulations to the Micabe Fishing team for their second megadock victory in ten years! Tons of preparation goes into fishing these billfish tournaments with a lot of money on the line. I was fortunate enough to get invited on the local Jupiter Dealers 2012 30ft Jupiter. What a great boat that rode fantastic even though it was the smallest boat to fish this tournament. On...
Isle of Palms Fishing Pier
The Isle of Palms fishing pier is a landmark of the front beach.  It is a private pier for use by Sea Cabin and Oceanside owners and guest.  If you are lucky enough to be staying at one of these units, I highly suggest bringing your fishing equipment.  Just today I had time to walk down and check out who is catching what. I had a good chat with a gentleman that had caught a nice sized black drum,...
Trout on the rebound
For the trout's sake, thank goodness we had a very mild winter. The previous two hard winters have really taken a toll on the sea trout population and it is good to finally see them bouncing back. It takes approximately two years for a dink trout to mature into a breeder trout. That means if we have another mild winter it will definitely be "trout city" next summer, even better than the bite is...
Offshore Reports from the dock-
It has been a busy week on the offshore grounds. There are a few reports for 40+ dolphin being caught straight out of Charleston about 50 miles. There are still a few reports of some nice wahoo and blackfin being brought to the docks as well. The next 2-3 weeks should be on fire as long as the weather holds and some people can make the trek.
Surf Fishing Isle of Palms SC
Besides patience, surf fishing requires a few more things! License- All beaches in South Carolina are public and can be fished. All that is required is a valid South Carolina saltwater fishing license. This hotline is available 7 days a week 24 hrs a day 1-866-714-3611. Gear- While fishing from the surf, you can use multiple rod and reel combinations. The most beneficial to have is a surf rod...
Offshore Reports
It's spring time and the offshore action is starting to heat up. During this time of year you can expect to see meat on the docks. Numerous boats are loading up on dolphin, Wahoo, and black fin tuna. A boat came to the docks last week with over 20 dolphins and a few black fins as well. The Wahoo fishing has slowed down a bit from the fury it was two weeks ago with a few boats catching over double...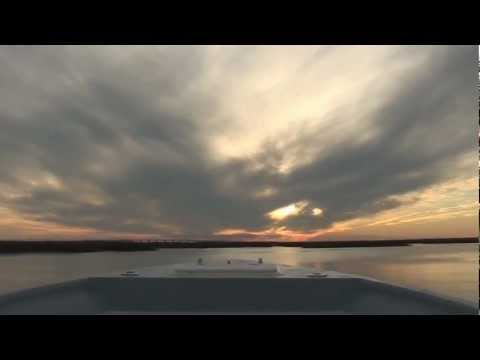 Winter Fishing Update by Ben Floyd
The fishing and the weather on Isle of Palms have been awesome so far this winter! This time last year everybody I talked to was complaining about the cold. Myself included! I thought I could escape the cold winter down in the Florida keys but after 7 windy days of highs in the 50's and lows in the 40's I quickly retreated home to ride out the winter. This year has been a different...
Local Fishing Report by Capt. Chuck Griffin
"December is a great month for fishing in the lowcountry. Winter is just beginning to settle in and we still have some of those seventy degree days. Water temperatures are perfect for redfish and sea trout. Large schools of hungry redfish in the three to twelve pound range gather in the shallows of the bays and waterways. They are very willing to eat live, cut, and a variety of artificial...